Are You a DC Professional Ready for a New Marketing Job Opportunity?
D.C.'s leading companies are currently hiring content marketing managers. As a search and staffing firm, TorchLight can connect you to our clients—some of the Washington area's most exciting companies—eager to fill marketing and communications openings
Why wait for the New Year to start searching for a new job? Embrace fall with a fresh start—TorchLight can help connect you to companies hoping to hire content marketing managers.
As one of the D.C. area's leading marketing and communications recruiting and staffing firms, we work with client companies to fill mid- to senior-level positions throughout Washington, D.C., Northern Virginia and Maryland, including Baltimore, Silver Spring, and Bethesda.
TorchLight assists hiring managers through the placement process, identifying and screening candidates, conducting reference checks, presenting an offer and facilitating negotiations. Our talented team of recruiters believes finding a work environment that fits your personality is as important as finding a job you love. We're confident we'll be able to connect a candidate and client to make a perfect fit. But don't just take our word for it.
Here is what one happy marketing professional had to say: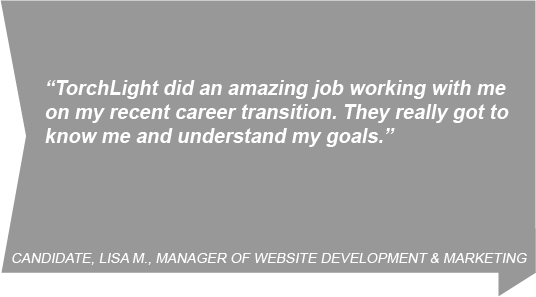 Clients continue to be satisfied with our search process, allowing us to place even more professionals and earning TorchLight the honor of being named to Inc. 5000's list of America's Fastest Growing Private Companies for the last two consecutive years.
Want to know more? Check out our site. While you're looking around, be sure to upload your resume to join our network and be considered for future opportunities.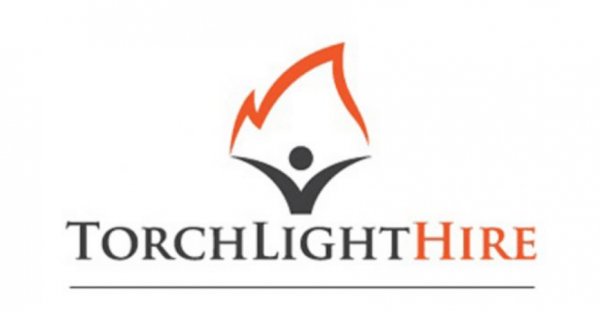 &