Curious About Contract Work? Meet One of Our Contractors
Rene, a TorchLight marketing contractor, shares her insights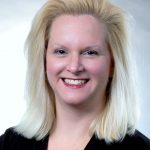 An experienced marketing professional, Rene is one of TorchLight's long-term marketing/communications contractors currently on assignment with one of our clients in Washington, D.C. She shares her experiences with us.
TorchLight: Tell us a little bit about your background in marketing and communications.
Rene: I've held marketing positions across all types of industries—doing both Consumer and B2B marketing—for more than 20 years now.
TL: What is your role now?
Rene: In my current contract role, I am serving as a campaign manager for a large DC trade association. My job is to help various business units achieve their annual goals by strategizing, developing and executing integrated, cross-channel marketing campaigns while helping the association increase its impact, relevance and revenue.
TL: What do you love most about your contract role?
Rene: The people I work with, the mission of the firm, and the internal business unit clients I run campaigns for. It's always about the people. Good clients, good work.
TL: What advice would you give candidates about working with a firm like TorchLight?
Rene: Understand the value that Torchlight brings to your business. As a contractor, your work IS a business. TorchLight does the legwork of business development and business support services that, as a small-business owner, is invaluable (and not billable to a client). Always be open to the opportunities that TorchLight brings to you. You never know if a potential client might be the next job you fall in love with until you meet with the client. &