At TorchLight, we match our clients with top professionals seeking communication jobs in D.C.
As one of the best communications search firms in the Washington, D.C. area, TorchLight understands searching for a new communications job can be challenging. Finding a company that fits your skills and values your strengths is no easy task. Let TorchLight help.
Many of the area's leading companies rely on TorchLight to help them find, recruit and hire talented communications professionals in Washington, D.C. We have connections to professionals in mid- and senior-level marketing and communications across all industries.
If you're hoping to find a D.C. communications job, become part of our network. Upload your resume to our database and when an opportunity with one of our clients matches your skills and qualifications we'll contact you.
In the meantime, be sure to check our list of open jobs frequently. Check back often – new jobs are being added all the time!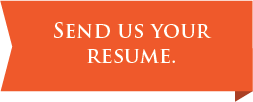 Learn more about why TorchLight is the one of the best resources if you're looking for a D.C. communications job. &