TorchLight, the D.C. Area's Leading Marketing and Communications Recruiters
We match D.C.'s most exciting companies with professionals seeking marketing/communications jobs
Whether you're a company seeking help recruiting the right marketing and communications professional or a job seeker looking for that next job, see why TorchLight is Washington, D.C.'s leading marketing and communications recruiters.
It's not an accident that we're among the most experienced and best recruiters of marketing jobs in the D.C. region. After all:
1. We're experienced marketing and communications recruiters, with more than 70 combined years of recruiting experience.
2. We know the D.C. marketing and communications industry better than anyone, having worked in-house and consulted with some of the area's largest and fastest-growing companies.
3. Our 97% success rate placing professionals in marketing/communications jobs clearly shows we are doing something right.
Hiring managers, contact TorchLight today for a no-obligation assessment of your hiring needs and see how we can deliver results.
Job seekers, check out our current list of open marketing and communications positions. Don't forget to upload your resume—We'll contact you if there's an open job that matches your skills and qualifications.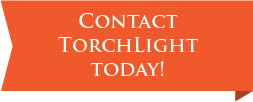 &