TorchLight helps fill D.C. communications jobs with top talent
TorchLight search and staffing firm takes the pressure off hiring managers by placing professionals in D.C. communications jobs quickly and efficiently
When you have a job opening in any part of your organization, there is a sense of urgency to fill the position—and there can be extra pressure when faced with a vacancy on your communications team. The recruiting process can take time, especially if you are serious about finding the right professional for the job.
At TorchLight, we have connections to the most qualified communications candidates in the Washington, D.C. metro area. And, because we specialize in marketing and communications search and staffing, we are able to match our clients with the area's top performers.
We place mid- to senior-level communications professionals in permanent, contract and contract-to-hire jobs with clients doing business in the D.C. area. Our team has more than 40 years' combined experience so we can easily spot a superstar—let TorchLight help place a standout candidate in your open D.C. communications job. Contact us today! We'd be happy to assess your hiring needs and assist you with your next hire.
Are you a D.C. communications job seeker searching for a new opportunity? Our web site contains a list of current opportunities, including D.C. communications jobs. Don't see the communications job you've been looking for? Upload your resume to our database. When the right position comes along we'll contact you.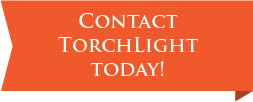 Let us help you recruit and place top candidates in your most important D.C. communications jobs. Call TorchLight today! &