Trying to fill a PR job in Washington, D.C.?
As one of the top public relations recruiters in the D.C. metro area, TorchLight can connect you to highly qualified PR job seekers
Don't let another day go by. Let our experienced recruiters help fill your open PR positions quickly and efficiently.
At TorchLight, we've built a network of marketing, communications and public relations professionals looking for a new opportunity. Each job seeker has a unique skill set, one of the candidates is sure to have the expertise you've been searching for.
Our recruiters will identify the candidates that would be a good fit within your organization and continue to assist you throughout the hiring process. We are focused on the details, which continues to be the key to our success.
Contact TorchLight today to learn how we can help you fill your open PR jobs in D.C.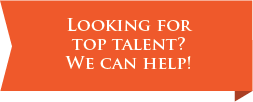 Are you a PR professional? Upload your resume to our database. As a member of our network, we can match you with our clients—leading businesses in Maryland, Washington, D.C. and Northern Virginia—looking to fill important job openings. &