In today's competitive job market, filling open positions can be a challenge—a time consuming process that doesn't always yield the desired results. If you have open marketing jobs in Washington, Maryland or Northern Virginia, TorchLight can connect you to the area's most talented professionals. We have an impressive database of active and passive job seekers—maybe your next marketing superstar.
In fact, we're one of the best search and staffing firms in Washington, D.C., matching clients with the area's top marketing and communications job candidates.
From our business headquarters in Alexandria, VA, our recruiters use a customize search process to ensure every job placement is a good fit for both the client and candidate. To do this, we get to know the needs of our clients and connect them to candidates that not only meet their needs but also have the personality to fit within the organization's culture. This unique approach has resulted in a 97% success placement rate. Learn more about our search process.
Don't waste another day trying to recruit and place a marketing professional in an important mid- or senior-level position. Contact TorchLight today to learn how we can help.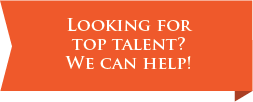 Marketing professionals—Are you looking for your next opportunity? If you are searching for a full-time, part-time or contract marketing job in the DMV area, we can help. Let TorchLight connect you to the region's leading businesses hiring candidates with your skills. Simply upload your resume to our database. When a position matches your interests and expertise, a member of our team will contact you. Curious to see our current openings? Check out TorchLight's jobs board. &