Could your D.C. business benefit from the expertise of a project-based marketing automation contractor?
Leading companies in Washington, Maryland, Northern Virginia and the surrounding area rely on contractors to fill short-term or project-specific gaps on their marketing teams. TorchLight connects clients to these savvy marketers
Chances are you're familiar with the term marketing automation, but you may not have anyone on your team who is familiar with how to executive this effective marketing strategy. This is where a D.C. contractor can help.
D.C. marketing automation contractors understand the importance of targeting customers and sending highly-targeted content to each contact. Done right, marketing automation can generate leads that may eventually turn into valuable customers for your company.
At TorchLight, we have connections to some of the top marketing and communications professionals in Washington, D.C. We can put you in touch with an experienced marketing automation contractor who has the skills you need and who is willing to jump in and work on a by-project basis.
As technology continues to evolve, it's nearly impossible to keep on top of all the latest marketing tools as well as your daily workplace demands. Don't put it off another day. Let TorchLight connect you to one of the DC area's top marketing automation professionals to help make your team more effective. Contact us today.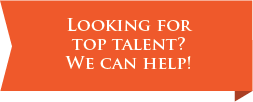 Are you a marketing automation expert willing to take on a contractor role? Have you mastered the automation tools that the industry is buzzing about? If so, we want you to join our network. Upload your resume to our database to be considered for contractor roles as they become available. A TorchLight recruiter will be in touch when a position fits your skills and expertise. &