Do you need a professional to help with your company's image? Hire a PR marketing expert for your DC company
As a leading marketing and communications recruiting and staffing firm in Washington, D.C., TorchLight helps clients find talented media relations professionals to help raise visibility for their products and services.
While you may know the workings of your company inside and out, it's not always easy to tell your story to the rest of the world—this is where hiring a PR marketing expert in D.C. can be beneficial.
Highly skilled PR professionals have the know-how and experience to not only effectively articulate your desired message, but they also know the right distribution channels so your story will be heard. At TorchLight, we can connect you to the perfect addition to your marketing team—a PR professional with the expertise and local media and industry contacts to hit the ground running.
If you're looking to fill a full-time or part-time position—or maybe a freelance or contractor would better fit your needs—we can tap into our extensive network of highly qualified public relations and media relations specialists eager to tell your story. See why TorchLight has a 97% success placement rate. Contact us today!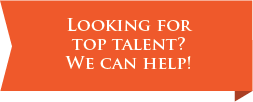 Are you a PR expert in the D.C. metro area? Let TorchLight connect you to leading businesses in the DMV region.
We specialize in helping Washington businesses find marketing, communications and PR talent. Our recruiters use a personalized approach to ensure that both the employee and the employer are the right match. Embrace a new opportunity by uploading your resume to our database. Or, check out current list of open positions for PR experts in D.C. here. &