Searching for a new marketing and communications job in Washington, Maryland or Northern Virginia? Be sure to look in all the right places
One of DC's top marketing and communications recruiting and staffing firms in D.C., TorchLight offers job seekers a few tips for success in today's world
Here in D.C., like so many other parts of the country, the approach to finding new marketing and communications job opportunities has changed drastically in recent years. The rise of social media makes it easier than ever for job seekers to uncover exciting new career prospects. If you're only relying on old methods—like scouring the Sunday classified ads or waiting for someone to find you—you're missing the mark, and likewise missing out on great job opportunities.
Consider these surprising statistics: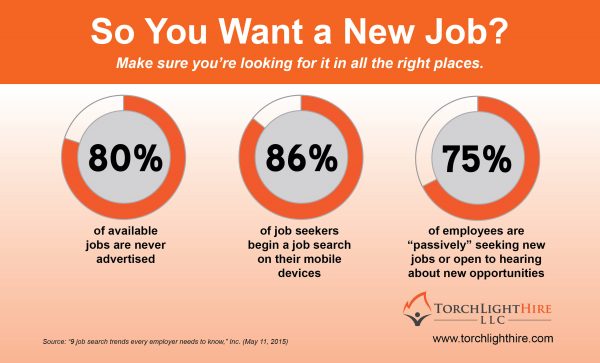 Whether you're actively searching for a new marketing job or whether you're happily employed but open to hearing about new opportunities, the moral of the story is this:
Keep your social and mobile networks active. You never know when that perfect new job is right around the corner.
Here's one easy step you can take right now: If you're not already in our database, upload your resume today and TorchLight will contact you when a DC-area marketing, communications or PR job is available that matches your skills and experience.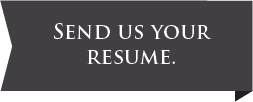 &