Are you searching for a marketing consultant in D.C.?
As the area's top marketing and communications search and staff firms, TorchLight connects hiring managers with D.C.'s top marketing consultants
At TorchLight, we know the marketing and communications industry and the Washington, D.C. metro job market inside and out — it's our niche. So, if you're looking to hire a marketing consultant in D.C., let us help.
TorchLight has connections to some of the area's top talent and we understand what it takes to make a great match. With a combined 40 years of recruiting and hiring experience, our staff goes above and beyond to find a candidate with the skills and personality to fit in your organization. Our personalized service has resulted in a 97% success rate with placements and countless satisfied clients.
Discover why TorchLight is one of the best search and staff firms for companies searching for a marketing consultant in Washington, D.C. Contact TorchLight's experienced recruiters today.
Are you a D.C. marketing consultant? Become part of our network and search our current list of open positions. Upload your resume to our database and when an opportunity matches your skills and qualifications we'll contact you.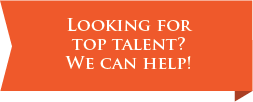 &