TorchLight can help you fill full-time communications jobs in Washington, D.C. quickly and efficiently. Discover how!
Recruit and hire D.C.'s top communications professionals for an immediate need with the help of TorchLight, one of the best search and staffing firms in the region
At TorchLight, we understand it's not easy to fill full-time communications jobs in D.C. as quickly as you'd like. The search process takes time—something busy hiring managers find they have little of. Let our experienced recruiters help you fill your important communications job openings.
As one of the leading marketing, communications and public relations search and staffing firms in the D.C. metro area, we place mid- to senior-level relations professionals in the area's leading businesses. Clients rely on us because they know not only is time of the essence, but also that we know where to find the best of the best.
TorchLight has an impressive database on active and passive job seekers—the highly skilled, highly qualified candidates you are looking for. And while you may be in need of a full-time hire, TorchLight also helps clients searching for part-time, contract and contract-for-hire candidates.
Through our unique search process, we only connect you to professionals that would fit well within your organization. We pride ourselves on making a good match each and every time. Learn more about the benefits of working with TorchLight.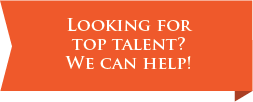 TorchLight helps companies like yours find, recruit and hire the area's superstars. Contact us today for a free, no-obligation consultation to access your hiring needs. &