Alexandria-Based TorchLight Hire Named Among Washington, D.C.'s 2017 Best Places to Work
D.C.'s leading marketing and communications search and staffing firm is honored for valuing flexibility, encouraging lifelong learning and supporting working women in all their roles—all while the company experiences fast-track growth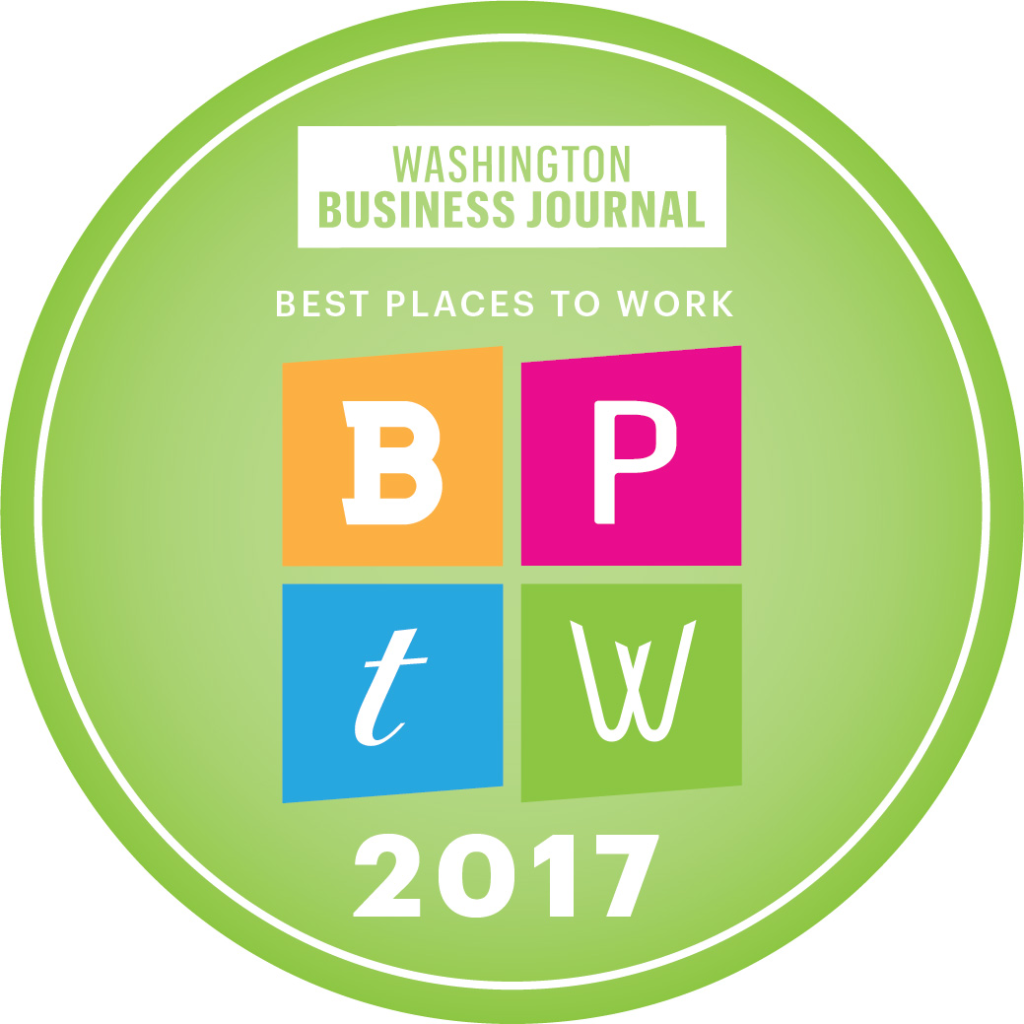 Washington Business Journal today announced that Alexandria, Virginia-based marketing and communications search and staffing firm TorchLight Hire has been named among the Washington region's 2017 Best Places to Work. The company will be formally recognized at a special event hosted by the Business Journal on June 22.
TorchLight, which opened its doors for business in 2012 with its founder as the sole employee, today has 10 full- and part-time employees working remotely throughout the region.
The firm was recognized as an exemplary and leading-edge workplace because of its:
Flexibility and a commitment to supporting working women. TorchLight recognizes that women are not only professionals but also mothers, daughters, community leaders, volunteers and more, and are called to lives of service and personal enrichment. As such, TorchLight encourages its employees to structure their work time based on an individual's needs. Employees are encouraged to take time to volunteer, participate in their children's school activities, fulfill community leadership roles and attend to personal and family matters. As a result, TorchLight enjoys a lower than 10% turnover rate.
Culture of collaboration. TorchLight established a culture where employees support one another. The team pitches in whether a co-worker is facing a challenge or taking a few days of vacation. No employee must choose between attending to a child or ailing family member's needs and getting their work done; employees are able to balance personal responsibilities with professional demands thanks to a collaborative workplace.
Commitment to the community. Rather than give holiday gifts to clients, TorchLight offers clients the opportunity to designate a cash gift to benefit the nonprofit of his or her choice. In lieu of naming a specific charity, TorchLight directs gifts to benefit a local deserving charity. Past recipients have included the American Civil Liberties Union, Carpenter's Shelter and Capital Area Food Bank. Throughout the year, staff are encouraged, and given time off, to volunteer with the beneficiary organization.
Growth trajectory. Although TorchLight is a young company in business fewer than five years, the company is growing exponentially. In 2016, TorchLight ranked #621 on the Inc. 5000 list of America's fastest-growing private companies for growth of 627% over 3 years.
Not only does TorchLight President & CEO Heidi Parsont cultivate these values within the company; she and her team also counsel clients—other leading D.C. companies—in smart hiring, retention strategies and efforts to build company cultures that attract and retain the region's best and brightest. It's a ripple effect that extends well beyond TorchLight itself and is making an imprint on the local business company.
One of the region's premier search and staffing firms, TorchLight helps Washington, D.C. area companies of all sizes—from Fortune 500 companies in high-growth mode to mission-driven non-profit organizations and trade associations—recruit and hire mid- to senior-level marketing talent into a variety of full-time, contract and consulting roles. Since opening its doors in 2012, TorchLight has achieved a virtually unprecedented placement success rate: within one year after hire, 97% of placed candidates are thriving in their new roles.
About TorchLight
TorchLight, founded in 2012 and headquartered in Alexandria, Virginia, is the Washington, D.C. region's premier search and staffing firm serving the marketing and communications sector. TorchLight is the trusted partner to help commercial and nonprofit organizations of all sizes identify and place marketing and communications professionals in permanent, contract and contract-to-permanent positions. Contact us today to learn more!