Alexandria-Based TorchLight Hire Named to Inc. 5000 List of America's Fastest-Growing Private Companies of 2016
Leading D.C. area marketing and communications search and staffing firm continues growth trajectory
ALEXANDRIA, Va. (August 17, 2016)—Marketing and communications search and staffing firm TorchLight Hire, LLC, ranked No. 621 of the 5,000 fastest-growing private companies in America, according to Inc. Magazine's 2016 rankings, released today.
TorchLight, headquartered in Alexandria, Va., now joins an elite group of companies nationwide—including such brands as Zappos and Chobani—recognized on this distinguished annual list. Companies must achieve exponential growth based on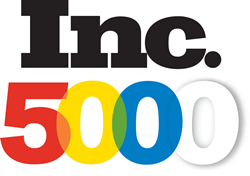 revenue, as verified by an extensive third-party financial audit to be selected.
"When we launched TorchLight  in 2012, it was fueled by our passion for helping D.C. businesses recruit and hire the right marketing talent to accomplish their business goals and likewise helping professionals grow and thrive in exciting new careers," said TorchLight President Heidi Parsont. "Now, nearly five years later, we are thrilled to be recognized as one of the leading marketing and communications search and staffing firms in the region—and one of the fastest-growing companies in America."
TorchLight, one of the Washington, D.C. region's premier search and staffing firms, is a trusted partner to companies of all sizes—from Fortune 500 companies in high-growth mode to mission-driven non-profit organizations and trade associations—seeking to recruit and hire top marketing talent into a variety of full-time, contract and consulting roles.
Since opening its doors in 2012, TorchLight has achieved a remarkable 97% placement success rate.
About TorchLight
TorchLight, founded in 2012 and headquartered in Alexandria, Virginia, is the Washington, D.C. region's premier search and staffing firm serving the marketing and communications sector. TorchLight is the trusted partner to help commercial and nonprofit organizations of all sizes identify and place marketing and communications professionals in permanent, contract and contract-to-permanent positions. Learn more at www.torchlighthire.com.