Are you looking for a creative director contractor in D.C. with a strong eye for design? TorchLight can help!
TorchLight has connections to Northern Virginia's top marketing and communications professionals
When searching for a creative director contractor in Washington, D.C., you're likely looking for a candidate with a keen eye for design and excellent client management skills—a real superstar. TorchLight can help your company find the D.C. metro area's most talented professionals to fill an immediate or short-term need on your creative team. With access to a large network of quality candidates eager to jump in at a moment's notice, we'll introduce you to the best creative professionals in D.C. to hit the ground running.
At TorchLight, we place mid- to senior-level marketing, communications and PR professionals in D.C.'s leading businesses. We get to know our clients and candidates to ensure both will be happy with the placement, which is especially critical when it comes to recruiting creative director contractors. Faced with the responsibility of guiding staff through the creative process and often interacting with clients, these contractors become—at least temporarily—an extension of your business.
Have other needs? Let us help you fill your vital full-time, part-time, freelance and short-term creative, communications, PR and marketing jobs in the DMV.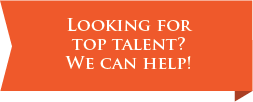 As one of the top marketing and communications search and staffing firms in Washington, D.C., TorchLight helps clients find, recruit and hire quality professionals. Contact TorchLight today and discover how we can connect you with a creative director contractor that has the expertise to fill your immediate need. &