Team TorchLight Partners with Carpenter's Shelter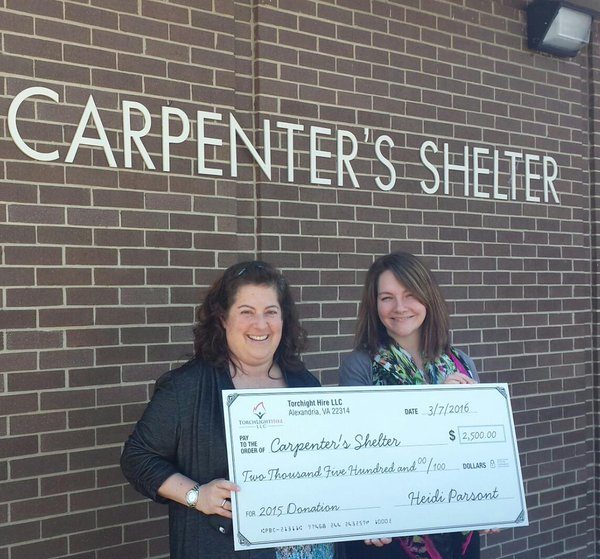 While some businesses give their clients cards and candy during the holiday season, TorchLight gives its clients the gift of a gift—in the form of a year-end donation to a nonprofit organization of each client's choice or to a specific charity selected by TorchLight.  Alexandria's Carpenter's Shelter, which helps the homeless achieve independence, was selected as this year's beneficiary.
The team at TorchLight recently visited the organization to present a check for $2,500 and spend the day volunteering.
"When I founded TorchLight four years ago, I wanted not only to help local companies find and hire top talent; it also was important to me to be a good corporate citizen and give back to the community in which we live and work," said TorchLight President and CEO Heidi Parsont. "Because we are in the 'people business' as recruiters, our team felt especially called to support the work of Carpenter's Shelter to help people in our community get back on their feet again."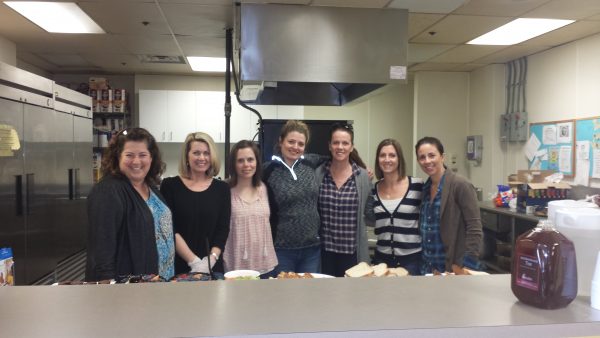 As one of the Washington, D.C., region's leading marketing and communications recruiting firms, TorchLight, helps growing for-profit corporations and mission-driven nonprofits identify and hire top marketing and communications talent to help them achieve their business goals. Learn more at www.torchlighthire.com.