Media relations contractors in Washington, D.C. assist the region's leading businesses
Highly skilled media relations contractors can maximize your company's public relations efforts. TorchLight connects clients to D.C. metro's top marketing and communications talent.
Are you launching a new product, want coverage for a recent award or hope to tout your community engagement? A D.C. media relations contractor can get you the media attention you are searching for. And, TorchLight can connect you to the DMV region's best and brightest.
At TorchLight, we've developed a network of DC area marketing and communications consultant superstars—professionals who know the ins and outs and tricks of the trade. Washington area media relations professionals will have valuable connections to media outlets that your company may not. They'll be able to get your company positive media attention and share your message with the public without incurring the cost of advertising. Find out how TorchLight helps clients by connecting them to skilled contractors willing and ready to lend a hand.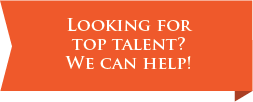 Are you a media relations contractor in D.C. looking for project-based or contract work? As a search and staffing firms, some of the region's leading businesses rely on TorchLight to fill important marketing and communications positions. We take the time to understand the needs of both our clients and job candidates to ensure a quality match. With a proven track record—97% success placement rate—and repeat referrals, our method works.
Don't wait another day. Upload your resume to our database to be considered for future openings, whether you are looking for a contract, contract-for-hire or permanent position. &