Meet the TorchLight Team: Gaby Gramont
We want to introduce our newest team member–Marketing Specialist Gabrielle (Gaby) Gramont.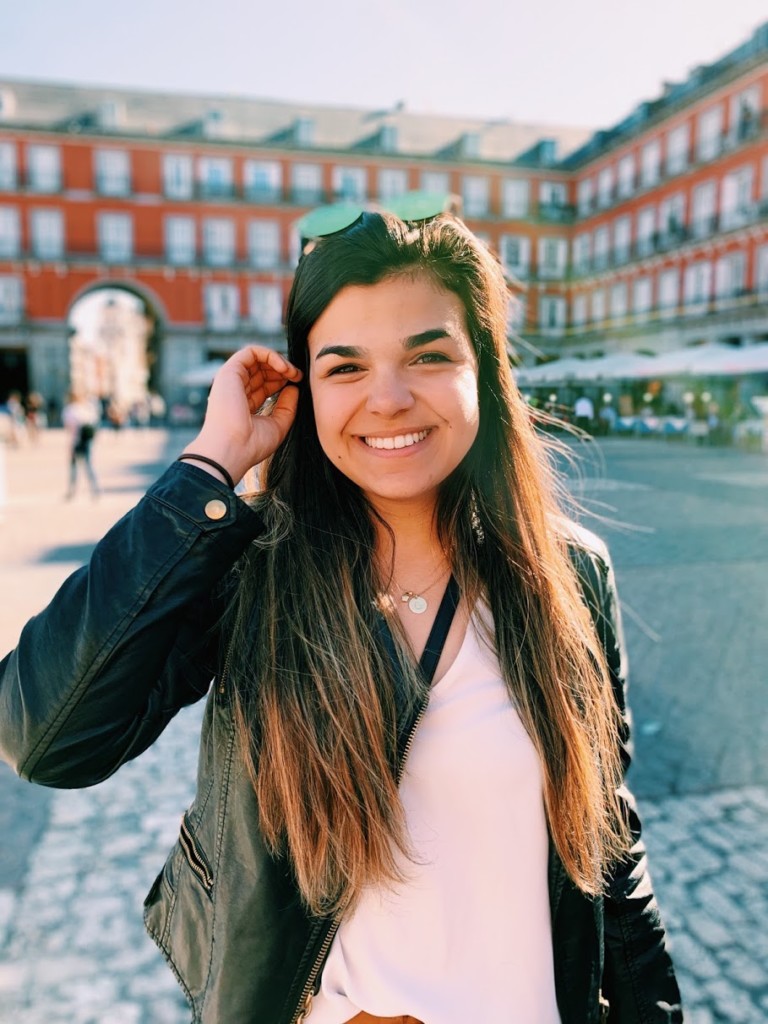 Gaby started with TorchLight back in 2019 as our very first marketing intern. From there, she joined the team full-time after her graduation in 2020. Read on to learn more about Gaby!
Q: What did you study and what sparked your interest in marketing?
A: I double majored in Media Studies and Psychology in college. I originally wanted to pursue a degree in Marketing but was more drawn to the creative aspect so I focused on Media. The Media major at UVA is very similar to Communications, which was an interest of mine as well– and gave me background I use in my job all the time.
Psychology has always been a huge passion of mine and I think it gives you a good foundation for understanding people and their behavior–which is an important part of effective marketing. I try to incorporate that into my job whenever possible, whether it's about anticipating the reception of certain content, understanding our target audience, etc.
Q: Where are you from?
A: I was born in the U.S. but was raised in Lima, Peru.
Q: What are some of your previous jobs?
A: I was a campus ambassador for the GMAT exam during my time at the University of Virginia and as you can imagine, it was very people-oriented. Lots of flyering events, tabling, and community outreach. I also worked for a global non-profit in Peru for a summer which was a nice change of pace.
Q: Given your international background, what is your favorite overseas destination?
A: I would have to say Italy because of the time I spent there during my study abroad term. The town where I studied, Perugia, is beautiful and I can never shut up about it! I wasn't able to visit all the places on my list but am hoping to return once travel seems like a safe option.
Q: What do you recommend to marketers trying to reach Gen Z people/consumers?
A: If you want your marketing to resonate with Gen Z, it's very important to be transparent with your audience and stand behind the causes that you promote on your platforms. Gen Z and consumers in general have become much more critical of corporate social responsibility initiatives that aren't authentic and can see right through performative activism.
Q: How do you separate work and home during the pandemic?
A: Thankfully my position was remote before the pandemic so the transition has not been very hard. I think it's important to have different spaces in your home that are designated for work versus leisure. If you let everything get mixed up then it's easy to blur the lines between the two.
Q: What advice do you have for someone in college who may be looking for a job or thinking about what to do after graduation?
A: The job application process is very stressful during your last year of college. It's easy to compare yourself to others around you who may have already secured a job and get discouraged. Don't give up! Not everyone is in the same industry or going after the same position and some people inevitably go through a long process to land a job.
That being said, if you keep sending out applications and persist, you are bound to get an interview. And just remember that we are in a pandemic right now, so don't be too hard on yourself.
Meet the rest of the team.