TorchLight Candidate Spotlight: Q&A with Jeri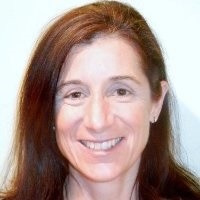 TorchLight is proud to help Washington, D.C.-based companies find and hire the best and brightest marketing and communications talent for permanent positions as well as short-term assignments. Our clients increasingly turn to contractors to help fill temporary staffing gaps, cover medical leaves or staff up to complete important initiatives where specialized skills are needed.
We spend a lot of time making new connections and getting to know consulting candidates—candidates like Jeri. This week, we caught up with Jeri to get her take on what it's like to work with a recruiting firm like TorchLight.
Q: How did you get connected with TorchLight?
A: I've worked with TorchLight's founder, Heidi Parsont, for many years. She and her team have placed me as a consultant on both short-term and long-term assignments for clients ranging from a leading non-profit to a top-tier professional services company.
Q: What is your professional background?
A: I have more than 20 years of experience that spans strategic communications, marketing and branding and a lot in between. My background has given me the opportunity to work with a variety of clients across sectors and industries.
Q: What do you like most about working as a contractor?
A: As a contractor, you have the chance to address a company's immediate need and make an impact. And working with a diverse array of clients over time allows you to learn best practices from across industries and apply those to your most current role. I also like the flexibility and work-life balance that contracting provides.
Q: What advice would you give candidates about working with a recruiter like TorchLight?
A: For candidates interested in exploring contract work or full-time employment through a firm like TorchLight, I recommend maintaining an open mind and being patient while working with TorchLight's recruiters to find the perfect fit. Although TorchLight is hired by companies, they take pride in working on behalf of both you and the client to find the best possible fit for both parties based on factors such as skill and experience, salary and—most important—cultural fit. So, casting a wide net and staying flexible will open up many more opportunities!
Learn more about contract opportunities and be sure to upload your resume to our database so we can call you if a job matches your skills and interests.