3 Online Learning Platforms to Help You Improve Your Professional Skills and Knowledge
By Samantha Nguyen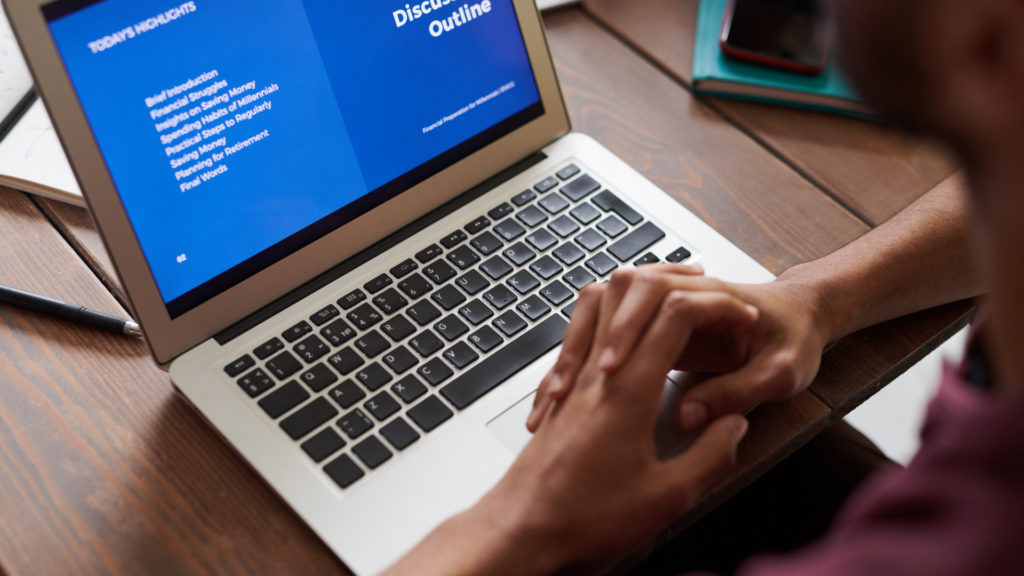 For many of us, 2020 was filled with a lot of challenges. With a new year in front of us, we can take steps forward to set ourselves up for success by establishing new goals—both personal and professional. On the professional side, you may want to upgrade your SEO knowledge, improve your copywriting, or learn more about emerging tools and trends in marketing and communications. While online classes are not a new concept, they have become more popular in this period of remote work. Below, you will learn about three resources to help you build new skills or enhance existing ones from the comfort of your remote workspace.
1. Stackskills
Stackskills is an online learning platform that offers thousands of courses ranging from Digital Marketing to Google Analytics to WordPress and many others. This video-based resource allows you to take online courses that are guided by professors. You can go at your own pace and are awarded for your hard work with an official certificate at the end. While each course is uniquely priced, Stackskills also offers course bundles so you can take multiple courses or learn an entire program for one price. Additionally, you can go back and access your completed courses at any time allowing them to act as a reference in the future. If you are looking for a course to improve your personal skills, they also offer a range of classes focusing on topics like music, photography, art, and a variety of others.
2. LinkedIn Learning
To those in the professional world, LinkedIn is a very familiar networking platform. However, did you know that LinkedIn also offers a huge number of online video courses in a wide range of professional disciplines? With this platform and LinkedIn Learning account, you will have access to a variety of educational videos taught by industry experts. While some videos are free, you can access the full course library by purchasing an account for either $29.99 monthly or $19.99 per month if paid annually. Videos range in length from a few hours to just a few minutes and are self-paced. You can learn about the foundations of project management, how to organize your home office for maximum productivity, advanced lead generation, and hundreds of other topics on your own time. Once you have a LinkedIn Learning account, videos can be found under "Learning" which is located under the "Work" icon on your main account page.
3. HubSpot Academy
HubSpot is known for being a software company that focuses on inbound marketing and sales programs. However, they also have their own online "academy" where professionals can access free, self-paced lessons. At HubSpot Academy, you can use filters ranging from duration to content type and category to find the perfect course for you. This platform not only offers courses but certifications as well. For example, the Social Media Marketing Certification Course is made of up eight lessons, 40 videos, 29 quizzes, and takes around 4:15 hours to complete, but you will walk away with an official certification. For a quick skills update, you can take quick courses that contain just three lessons and will improve your knowledge of using Excels for Marketers or How to Advertise on Instagram.
By starting with these three e-learning programs, you can work towards your 2021 goals from the comfort and safety of your home. While some platforms will ask for a fee or subscription, keep in mind that there are plenty of free options available to you. Be sure to leverage the remote-work environment, create a positive workspace, and add some new skills to your resume.