5 Reasons Why DC Companies Need to Hire Marketing Temps in 2017
As Washington, DC-area marketing and communications professionals finalize your budgets for 2017, consider adding temporary staff or contractors to your wish lists. Here are five reasons why:
You have a major initiative planned and are already stretched thin.
Even here in the Nation's Capitol, companies, nonprofits, and NGOs have gotten leaner over time, trimming their workforce, which typically impacts D.C. marketing and communications jobs. While that may not always impact day-to-day operations, the cost savings can certainly make certain projects, product launches or campaigns hard to execute.
You want to grow your staff and are trying to justify the expense.
Senior management can be reluctant to invest in new, full-time marketing and communications staff without first justifying the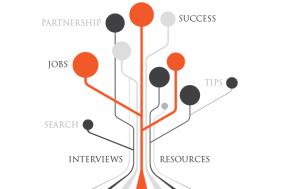 need. By leveraging a contractor to demonstrate the value of a new position without a long-term commitment or the expense of benefits, you can  effectively get management comfortable with the idea and on your side.
You need to make plans to cover staff maternity or other family leaves.
Whether an employee will be out for 12 weeks or six months, the work must go on. Simply passing it on to others on the team isn't always the best or easiest way to manage the absence. Bringing on an experienced contractor ensures that work isn't compromised and projects stay on track.
You win a big contract but aren't sure how long the good times will last.
While a big pitch or RFP response may have taken place last year, news of the win often comes at the beginning of a new fiscal year after budgets and key projects get approved. New clients can represent significant windfalls for firms, but the work is never guaranteed, long-term work. Building out your staffing model to support the new business while not over-committing sometimes makes the most sense for the business.
People quit.
It's a fact of life in the modern workplace. People don't always stick around for the gold watch on their 25th work anniversary. In fact, Millennials are the most likely generation to switch jobs, according to a recent Gallup survey. Contractors are always a good way to quickly fill a gap.
If you're keen on going the contractor route, Torchlight can help. Our team can introduce your company to well-vetted, experienced marketing and communications pros in DC, Maryland and Northern Virginia who can hit the ground running on day one. They're often over-qualified with current skills and are eager to work temporary, short-term or project-based assignments. Visit our website to learn more or join the conversation on LinkedIn.