DC Marketing Job Seekers Beware!
This Halloween, Don't Be Frightened by These Top 2 Spooky Job Interview Questions
It's Halloween in Washington, DC, and while the kids are all decked out as Elsas, Minions and Superheroes, perhaps you are one of the countless marketing and communications job seekers to don a "costume" of your own—suits, ties, pumps, brief cases—in preparation for that big job interview.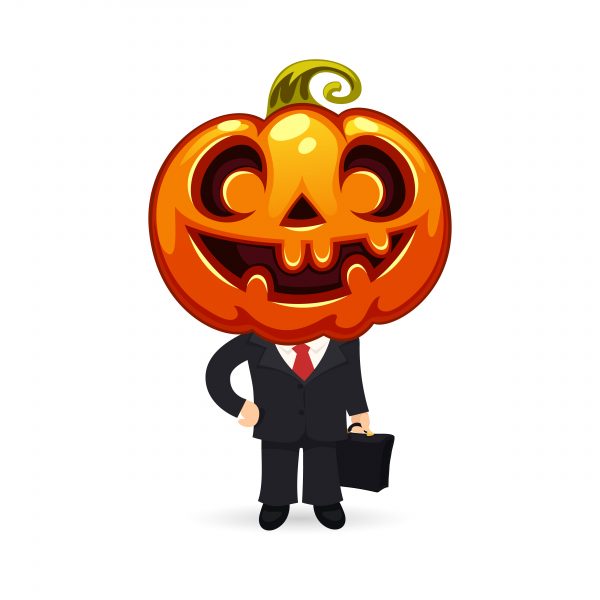 Of course, there need not be a full moon for you to encounter a few "spooky" questions during the interview.
But, don't be scared and don't feel tricked. Here are some tips to address two of the most common spooky questions you're sure to be asked during that next interview:
The Spooky Question:
Why do you want to leave your current job?
Hiring managers ask this question to gauge your motivation for considering a new position. Are you really interested in a job with this company? If hired, will you be an employee committed for the long term? Or are you simply motivated by money, status or to leverage the opportunity for your own benefit?
They also want to see how you speak about your current employer to look for any potential red flags about you as an employee. Are you professional and fair? Even if things in your current job aren't perfect, do you represent the company in the best possible light? Or do you have an axe grind?
Here are a few good tricks for answering the question:
"I have learned a lot at my current company, and now I am ready to take my knowledge and career to the next level."

"I have been very happily employed at ABC company, but when this professional opportunity came up, I simply could not refuse the chance to learn more and consider working for a highly regarded company like yours."

The Spooky Question:
What are your salary expectations? (Or, what is your current salary?)
 Many job seekers have the misperception that this question is asked as a way to "lowball" an eventual job offer.
Quite the opposite, it's a way for companies to determine whether their needs and salary parameters are aligned with yours—or not. If their salary offer can only go so far, and if your expectations are very different, it will be difficult, if not impossible, to negotiate a salary agreeable to both parties. Companies would rather know this upfront so as not to waste their time or yours on a possible match that just can't be made.
A few tricks for addressing this question:
Go in armed with data about what similar companies pay for similar roles and experience. This demonstrates your salary request is aligned with local industry standard.

Consider whether you would consider a lower salary in return for other benefits (more vacation time, flexible work options, etc.).
What other spooky questions have you encountered during the job interview process? We'd love to hear from you.
And don't forget to read more interview tips here:
>> Asking the Tough Questions, Part 1
>> Asking the Tough Questions, Part 2
>> Getting Ready for the Big Day: Preparing for the Interview
This Halloween treat yourself to a new marketing and communications job. Browse TorchLight's job board today, and see why we're one of the D.C. area's leading marketing and communications recruiters and hiring consultants.