Millennials are now the largest employee segment in the U.S. Is your company ready?
As a leading marketing and communications search and staffing firm in D.C., TorchLight connects clients to this next-generation workforce—and helps companies understand their unique characteristics
The face and the makeup of the U.S. workforce is changing. Today, one in three employees is a Millennial, ages 18 to 34—and they are having a dramatic influence on the workplace.
There are more than 53 million Millennials in the workforce nationwide, filling the majority of marketing and communications jobs in leading Washington, D.C. businesses as well as in organizations throughout the country. And, what's even more interesting is these entry-level and next-generation employees are working alongside the second largest group of employees—Baby Boomers. As the more senior workers approach retirement, Millennials are preparing to manage employees, make decisions and eventually run companies.
Check out these eye-opening statistics: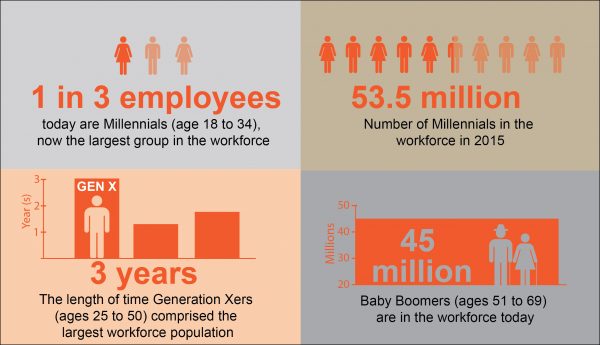 It's no secret the work habits of Millennials are different than previous generations, but did you know the work environment weighs heavily in their decision to accept a new position? Recruiting and hiring a Millennial for your DC-area marketing, communications or PR job is much different than prior generations.
At TorchLight, we connect our clients with high quality candidates—we take the time to ensure a meaningful, long-term match is made. Our recruiters not only consider a job seeker's skills and qualifications, but if personalities and company culture are a fit as well. Contact us today to learn more.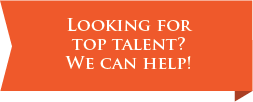 &