Remote team setup part 2: Keeping your remote team connected
Keeping your employees connected is a key part of remote team setup. Since you won't see each other every day, you can set up regular team check-ins to stay on the same page and monitor progress. On top of the many individual conversations that will need to occur over phone, video or email, consider scheduling at least one video conference a week for small departments (10-15 people).
Larger departments may need to break up into smaller project or specialization-based groups for weekly calls. Try to have everyone on video if possible so that you get important face time but be sure to have a dial in as backup. As you can imagine, tech issues often come up so be prepared to do your meeting over the phone and distribute important docs beforehand.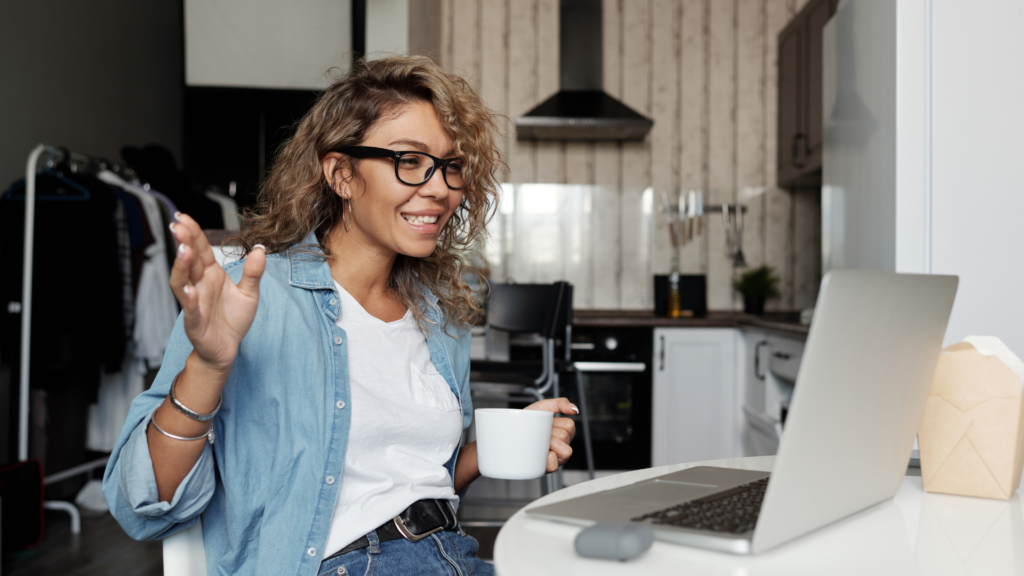 As with your in-person meetings, an agenda can keep the meeting tight (no longer than one hour). Table topics that take you off track for a later discussion. You may also need to make sure that all employees have a voice in a remote work set up. More introverted employees may be even less likely to weigh in, either in meetings or email, so you'll need to make sure to do a round robin approach in meetings and elicit everyone's feedback and make sure all employees who contribute in email discussions are heard.
To help team members stay connected on a daily basis, encourage them to pick up the phone or video conference vs. simply relying on email. It's important for communication, staying connected AND productivity. How much time have you wasted on email trails that go back and forth 8 times and still don't resolve the issue at hand?!?!? Or have you misinterpreted someone's email tone as more aggressive than it was meant to be?
And if you aren't officially quarantined, maybe you can schedule a group outing to a local coffee shop or even lunch once a month for those willing to venture out. The face time is well worth the effort and expense and goes a long way to keeping up team morale and cohesion.
If you are quarantined or if it's simply too complicated to get together in person, you could try a virtual coffee hour, online team games or even a photography contest! There are many interesting and fun remote team building activities out there to try. Here are some suggestions from a remote company that does a lot of unique online team building to help you get started.
Just like your team, it's helpful to set up a weekly meeting with each of your direct reports and check in periodically throughout the week either over email, phone or video. If you already have a weekly one-on-one, try to keep the same format going. This provides great continuity for you both and ensures that you continue to maintain rapport.
Connection and communication are key to remote work success. We hope these tips have sparked some useful ideas to help you on your way.
Read part 3 of our series on remote team setup "The Role of Trust."