Finding work/life balance in 2022
New Year, new habits! Most of us have experienced a ton of transitions over the past two years–from in-person work to WFH/hybrid, virtual learning to back to school and even the return to the office. Whatever your current situation is, finding a midpoint between work and home life can get a little blurry. As we look ahead to the new year, the TorchLight team would like to share our best tips and recommendations for achieving more balance between our personal and professional lives.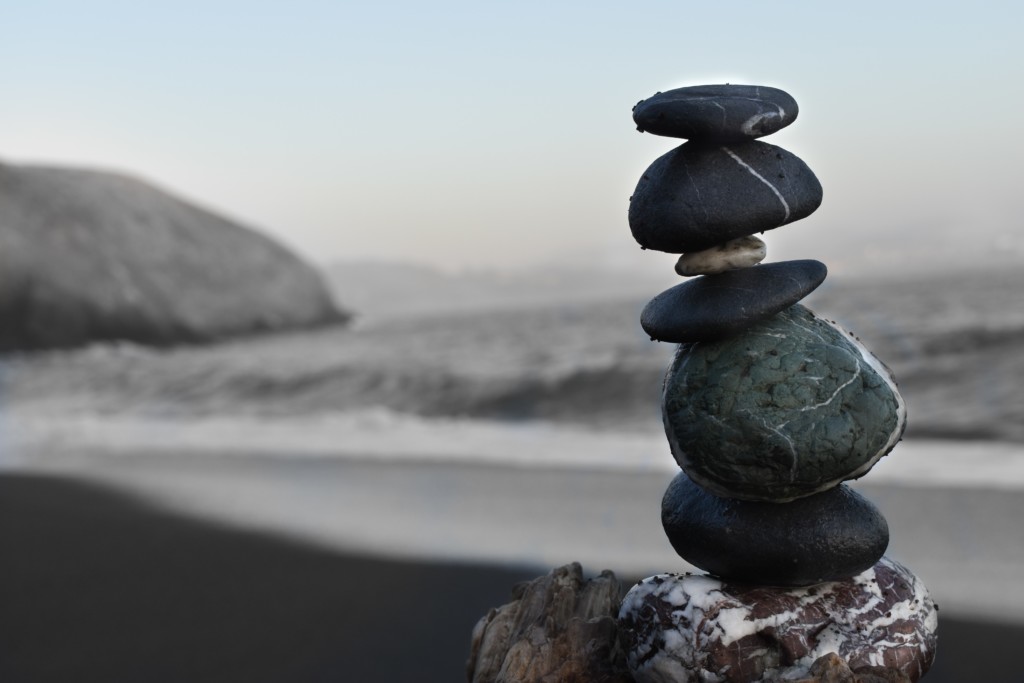 Heidi Parsont, CEO and Founder
As we kick off 2022, I am reminded of how many failed resolutions are behind me so I wanted to start the year off with something positive. I'm keeping it simple this year with a focus on one thing that I can change or impact in my life. Last August, I started walking outside almost daily. I think I've logged nearly 1,000 miles since then. My goal for 2022 is to log 3,000 miles because that means that I'm taking a break nearly every day to focus on something for me. I feel better both physically and mentally when I'm outside walking. And what's more important than that?
Keenan Koff, Senior Recruiter
Balancing work and life can be difficult but here are a few ways I manage it:
I love working from home because it allows me to step away from the computer for a few minutes every now and then to be with my dogs or do some tidying up. Taking two 15 minute breaks throughout the day to either get my dogs out on a walk or to load the dishwasher means when the day is done, I can focus my energy elsewhere (except with the dogs, they need to go out every few hours).
Planning is essential. I plan my days by the minute, not by the hour. I know what I'm doing every 30 minutes during the work day, and I know when I can step away. I also enjoy my lunch break and get away from work if I can. 30 minutes to eat and 30 minutes to meditate.
Calling a day done is important. You need time to unwind at the end of the day to recharge the batteries. If I'm working late, I make sure to have a time that I stop working. Calling it quits on the work day and being present with my wife when she is home helps me stay grounded during the hectic work year.
Heather Pederson, Senior Director of Recruiting Operations & Engagement
I have a bit of a non-traditional view on work-life balance. I don't see it like a scale that hangs in the balance. There will never be a time where it's completely even, where you're able to spend just the right amount of time on personal and just the right amount of time on professional. Instead, we have seasons where work may take priority, and other seasons where personal or life events rise to the top. What I'm holding onto in 2022 is that it's ok if I don't always have balance. It's more important to focus on the things that bring me physical, mental, and spiritual health and, through that, I'll be sure to spend time where I should.
Stephanie Ranno, VP of Business Development & Account Management
Dust off your planner or crack open a new one! Writing down my focus for work and self every day is super helpful to see what needs my time, energy, and attention. Having a planner that includes your TOTAL LIFE – allows for prioritization, gratitude, and some helpful productivity tips are my favorite types of planners!
And if you find my mid-February you've fallen off the planner wagon, don't be too hard on yourself. Just start again.
Julie Rutherford, Marketing Director
My #1 recommendation for better balance is to get enough sleep. I try to get 8 hours of sleep a night and it makes a huge difference in how I feel and how I manage all the various priorities in my life.
Danielle Brady, Talent Acquisition Specialist
Be available for YOU: Get up a little earlier in the morning to read a couple chapters of a book or do a quick exercise class, and/or set aside 30 minutes before bed to do the same.
Set boundaries and work hours: Unplug from work at the end of the workday by setting a strict time to stop checking your email and turn the computer off.
Be available for THEM: With work hours and boundaries set, you can now be completely present with your spouse/children when they are home
Use your PTO/vacation time!
Gabrielle Gramont, Marketing Specialist
I think it's very important to separate your spaces at home. As comfortable as it may seem to work on your couch or even from your bed, I find that for me it blurs the line between my "chill" spaces and my "work" spaces. I keep the work at the desk and let myself relax in other areas of the house.