Need help finding a communications consultant in D.C.?
At TorchLight, we pride ourselves on helping companies looking for top talent find D.C's best communications consultants
As one of the leading marketing and communications search firms in Washington, D.C., we understand finding a communications consultant with the skills and know-how to fit your needs takes time—something busy professionals and organizations have little of. That is why TorchLight gets to know each employer and candidate to make the right match. By understanding your organization and the bench of communications consultants in D.C., we can save you time and energy and help you recruit the right candidate.
TorchLight is a trusted partner to D.C.'s leading businesses and organizations, and we have connections to professionals in mid- and senior-level marketing and communications across all industries. Contact TorchLight's experienced recruiters today to learn how we can connect you to the top communications consultants in the D.C. metro area.
Professionals, are you searching for a communications consulting job in D.C.? Whether you are actively or passively looking, we invite you to join our network. Upload your resume to our database. We'll contact you if an opportunity matches your qualifications.
Learn more about why TorchLight is the one of the best recruiters of communications consultants in D.C.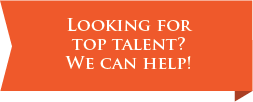 &