Stephanie Ranno Joins Alexandria-Based TorchLight Hire as Director of Enterprise Business Development
Recruiting industry veteran Stephanie Ranno joins D.C. region's fastest-growing marketing and communications search and staffing firm to lead strategic partnerships with Fortune 5000 enterprises
ALEXANDRIA, Va. (November 14, 2017) — TorchLight Hire, one of the Washington, D.C. region's fastest-growing marketing and communications search and staffing firms, today announced that recruiting industry veteran Stephanie Ranno, formerly with Profiles of Baltimore, has joined the firm as Director of Enterprise Business Development.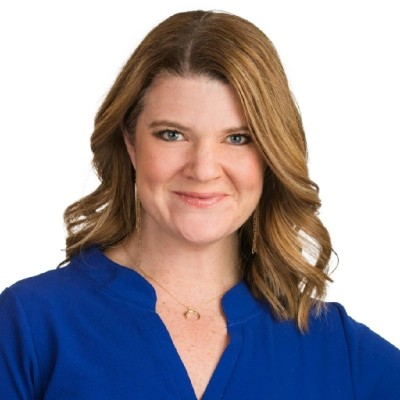 Ranno will be responsible for helping TorchLight expand into the enterprise market, developing strategies and relationships to help Fortune 5000 companies operating in the D.C. metro area with their full-time permanent and contract staffing needs. Her addition also gives TorchLight an expanded presence in the Baltimore area.
"Since opening our doors just six years ago, TorchLight has experienced exponential growth, as evidenced by our recent Inc. 5000 awards in 2016 and 2017—but we are only just getting started," said TorchLight President & CEO Heidi Parsont. "We are in the business of helping D.C.-area companies find, recruit and hire top talent to achieve their goals and, likewise, helping talented marketing professionals find challenging, inspiring work. As our first Director of Enterprise Business Development, Stephanie will lead strategies for serving new enterprise clients with talent acquisition in the areas of marketing, communications, digital and PR."
Prior to joining TorchLight, Ranno spent more than a dozen years in the recruiting and staffing industry, most recently as Managing Director of SHIFT Recruiting and as Strategic Account Manager of Profiles, a TorchLight competitor. She began her career in development and fundraising for two Baltimore nonprofits—Port Discovery – The Children's Museum and Center Stage.
Ranno was recently selected by The Daily Record as one of Maryland's 2017 Leading Women, singled out for her professional experience professional experience, community involvement and a commitment to inspiring change.
Passionate about giving back to the community, Ranno is a dedicated volunteer whose current leadership roles include providing career-based advice and mentoring to unemployed individuals in Baltimore City through Maryland New Directions and serving on the National Advisory Council of MADE: In America, an organization founded to promote and support American industry and craft production. An accomplished community actor with degrees in history and theatre, Ranno also is a familiar face to Baltimore residents, having appeared in dozens of musical and dramatic theatre performances over the years.
To learn more about Stephanie Ranno and the entire TorchLight team, click here.