TorchLight, Washington D.C.'s No. 1 Marketing Communications Recruiter, is 5 Years Old
For 5 years now, we've helped Washington companies find the best marketing and communications professionals for full-time and contract jobs in D.C.
We're in the "kindergarten year" of our business: learning, growing and so thankful for friends like you.
Since opening our doors on February 1, 2012, TorchLight has been honored to be the trusted hiring partner serving leading businesses throughout Maryland, Washington, D.C. and Northern Virginia. Thanks to you, we have accomplished many wonderful milestones over the past five years–all built on the foundation of our passion and mission to help D.C. area employers find and hire the best talent.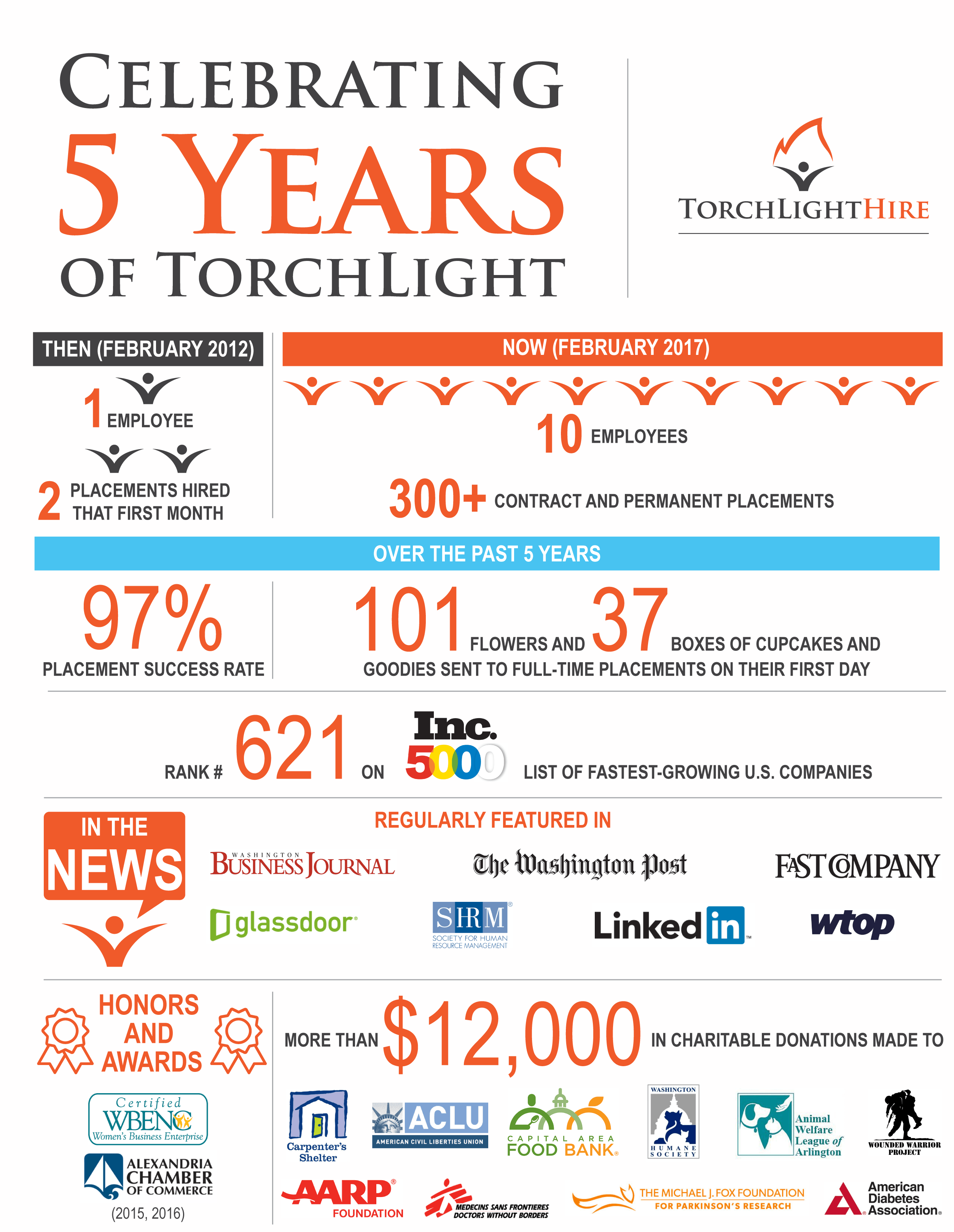 TorchLight is a trusted partner to influential companies throughout the D.C. metro area searching for highly-qualified candidates to fill their full-time, part-time, contract and consulting positions. Visit our job board, upload your resume, and contact us today to learn more!