LGBTQ+ Inclusion in the Workplace:  An interview with Michael Dumlao
Note:  This interview reflects Michael's own view and not that of his firm or any organizational affiliations.
We recently sat down with Michael Dumlao, Author, Artist and Activist currently serving as Senior Brand and Diversity Strategist for Defense and Intelligence, to discuss the state of LGBTQ+ inclusion in the workplace, the impact of COVID on the LGBTQ+ community and other key issues that impact LGBTQ+ individuals at work and beyond.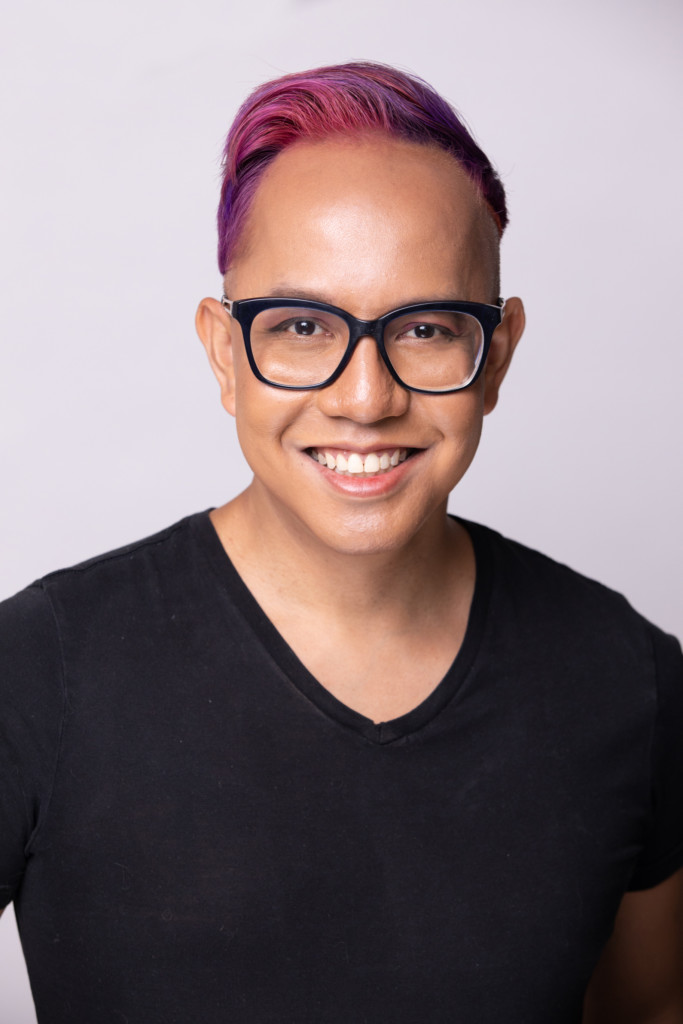 Michael has been at the forefront of LGBTQ+ corporate diversity and inclusion initiatives for over two decades and currently advises a variety of clients on diversity and inclusion programs. Michael is the author of the recently published book The Wisdom of Guncles.
TorchLight: Michael, thank you so much for joining us and I'm really looking forward to hearing your perspectives on LGBTQ+ workplace inclusion and related issues impacting the LGBTQ+ community. Given your deep knowledge of and significant work in the space, how do you feel the pandemic has affected LGBTQ+ individuals in the workplace? What advancements or backward steps have taken place over the past 16 months?
Michael: The impact of the pandemic on the LGBTQ+ community has been very negative, both in and out of the workplace. A 2020 report by the Human Rights Campaign shows that LGBTQ+ adults have experienced a disproportionately negative economic impact from the pandemic as compared to the general adult population— with 30% more likely than the general population to have lost their jobs and 50% more likely to have suffered a pay cut following the initial reopening of the economy.
TorchLight: Those are sobering statistics. What are some of the reasons for this disproportionate economic impact?
Michael: One important reason for this economic impact is that many LGBTQ+ adults work in industries directly hit by the pandemic. The report estimates 40% of LGBTQ+ individuals who are employed work in food service, retail, education and others. The fact that LGBTQ+ people are more likely to live in poverty in general – which translates into lack of healthcare and paid leave – further magnifies the financial impact on the community.
TorchLight: What about employed LGBTQ+ adults? How has remote work affected their lives?
Michael: For those employed LGBTQ+ community members, working at home vs. the office may have resulted in the loss of the only safe space they have to explore their identities. Many even had to go back to their hometowns or live with family members in places where they are not out.
Because engagement with workplace LGBTQ+ groups and spaces is strained in virtual work environments, many workplaces have worked hard to innovate on ways to create connections—especially amongst their most vulnerable employees.
TorchLight: In addition to continued access to safe spaces and a supportive community, what do you see as the most pressing workplace issues for LGBTQ+ employees that need to be addressed?
Michael: Equitable access to healthcare, employment opportunities and economic mobility top the list.
Another crucial issue is identity-based workforce protections. Our ability to work and not be fired for our identities is still at great risk, especially with more restrictive legal agendas in some states.
Torchlight: You've outlined some significant issues that we need to address as a society and in our individual places of work. What initiatives are employers putting in place to instill an inclusive environment or culture for the LGBTQ+ community?
Michael: Many organizations either already have or are starting LGBTQ+ business resource and affinity groups to create a consistent culture for and visibility of LGBTQ+ employees. Leadership training is another crucial element for a lot of companies who realize that their managers and leaders need to learn more about how to have inclusive conversations and support their LGBTQ+ employees and colleagues.
Right now, a lot of companies are recognizing the gaps and shortcomings in inclusivity of LGBTQ+ individuals and are conducting listening sessions, focus groups and even using external firms to identify the current state and systemic issues that can contribute to a lack of LGBTQ+ inclusion. One way organizations can strongly incent leadership to focus more on the needs of their LGBTQ+ employees is to tie LGBTQ+ diversity and inclusion metrics to manager and executive bonuses and salaries.
TorchLight: Those all sound like extremely important and necessary steps that employers need to consider in order to achieve a more inclusive environment for the LGBTQ+ community. What other thoughts or comments on LGBTQ+ employees and the workplace would you like to share?
Michael: It's important for people to understand that our community continues to be vulnerable. Our rights are fragile and not universal—and our community is not a monolith. Indeed, many in the LGBTQ+ workforce exist in multiple intersections of marginalized identity which means solutions cannot be approached from just one perspective. Workplaces have a responsibility to protect and develop their talent, focusing with intention on sectors who have been historically marginalized, silenced, erased, ignored or passed over.
TorchLight: Michael, thanks for taking the time out to share your valuable perspectives on LGBTQ+ inclusion in the workplace and beyond. You've given us a lot to think about and raised extremely important issues we all need to consider as we work to create a level playing field for all.
Check out Michael Dumlao's recently published book The Wisdom of Guncles here on Amazon!