Digital Marketing Associates are in High Demand in DC. Are You Ready for a New Opportunity?
TorchLight, a top marketing and creative services search and staffing firm, connects clients and candidates to fill job openings in Baltimore, Silver Spring, Bethesda and beyond
Companies are creating digital marketing teams to try to keep up with—or get ahead of—their competition. That makes digital marketing associates in especially high demand. If you have digital marketing expertise, businesses in and around Washington, D.C. are looking for you. But, where can you find these amazing digital marketing jobs? Let TorchLight help!
To take the first step to an amazing digital marketing opportunity, upload your resume to our database. When a job opening comes in that matches your experience, one of our talented recruiters will contact you.
We'll then take time to understand your unique skillset, career aspirations and ideal working environment. At TorchLight, we know the importance of working at a company you love—we've been recognized as one of the Best Places to Work by the Washington Business Journal the last two years because of our workplace flexibility, company culture and impressive growth. We want the same for you, so we are happy to share our secrets with employers so they too can create great work environments.
Because we consistently make favorable matches between clients and candidates, hiring managers reach out to us for all their open marketing and communications positions. A recent job seeker had this to say—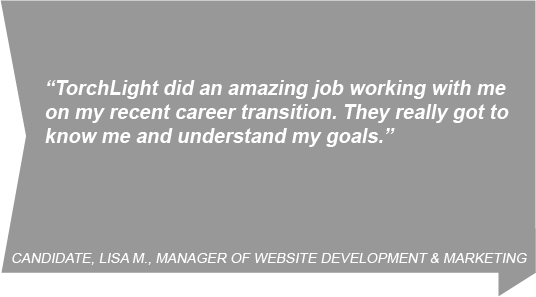 Want to learn more about our recruiting and placement process? Let us explain how we help employers find "the one." Read more here.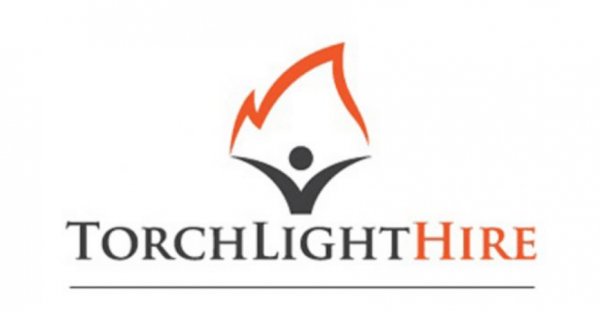 &