Hiring managers turn to TorchLight, one of the best marketing and communications search and staffing firms in Washington, D.C., to fill their open communications jobs
Spring is known as the season of new beginnings—are you ready for a fresh start? Polish up your resume and look for a new communications job in the DMV region with the help of TorchLight.
At TorchLight, a leading marketing and communications search and staffing firm, we assist our clients by recruiting and placing highly skilled professionals in their important mid- to senior-level positions. By specializing in the marketing and communications industry, we can keep our hiring focus narrow and therefore find the best match for both our client and the candidate.
A company's needs vary, so we place candidates in full-time, part-time, contractor and consultant roles. Our recruiters also aware that the market has become rather specialized, so TorchLight searches for top talent to fill a variety of positions, including demand gen, social media, internal communications and more. Check out some of D.C.'s most in-demand marketing and communications openings by checking out our jobs board. Remember to upload your resume to our site to be considered for a job opportunity that matches your qualifications.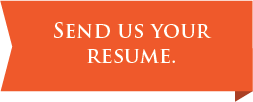 Learn more about how TorchLight connects hiring managers with highly skilled job seekers to fill open communications jobs in D.C. &